Long Hole Plug

The only engineered solution to secure lost drill rods in up holes
Remove the hazard of bogged drill rods in up holes
Lost drill rods in up holes are a common problem in the underground mining industry which pose a serious hazard to personnel and equipment working below. The long hole plug provides an engineered solution to remove the hazard instantly allowing works to continue below.
Operational Advantages

  Increased safety

  Increased productivity

  Reduced cost

  Reduced downtime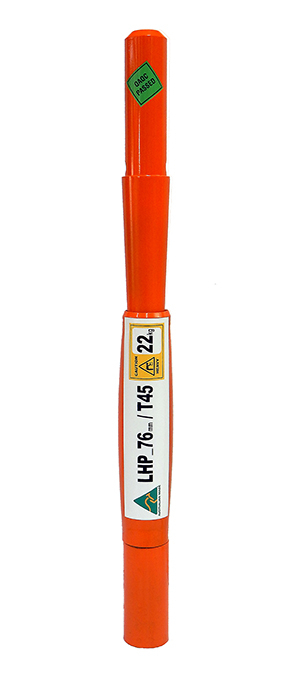 The Long Hole Plug (LHP) Features

The long hole plug is installed with the production drill with no installation tools required

The shell component works similar to a friction anchor holding the long hole plug in place

If the drill rod should fall they strike the tapered core driving it into the shell. This transfers the vertical forces horizontally into the rock mass.
Industry accepted solution
The long hole plug is used in over 35 mining operations around the world.
FAQs
How long does it take to install?
The LHP takes approximately 5 minutes to install
Is the LHP available in reamer sizes?
Yes, the LHP is available in all standard hole sizes
Are any additional equipment or tools required to install the LHP?
No installation tools are required, the LHP is driven into the hole with percussion using the drill rod on the rig.
 contact us
Request a call back to discus any of our products or services