Cable Cap

Cable bolt tails pose a serious hazard to the underground workforce as well as mobile equipment and vent bags. Protect yourself and staff with our Cable Caps.
Protecting operators, equipment & vent bag.
Why invest in Cable Caps? The cable cap is a highly visible, friction fit safety cap which when fitted to the cable bolt tail provides hazard protection for personnel and equipment.
Highlighting the hazard in low light environments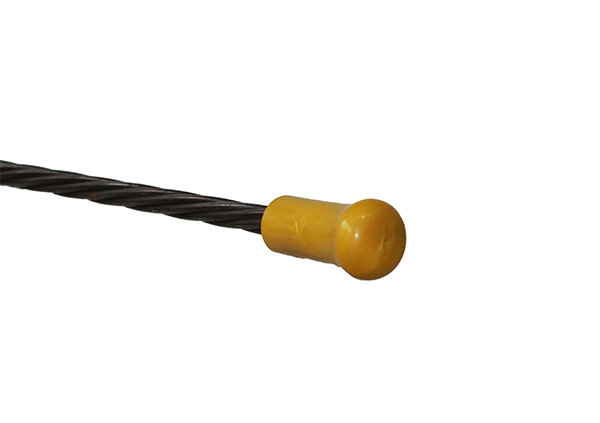 Cable Cap features

  Increased hazard visibility & personnel protection

  Increased life & efficiency of vent bag

  Reduction in vent re-works
Less Vent Bag Damage – More Air At The Face
Reducing holes in vent bag not only increases the life of the bag but also increases the air at the working face.
FAQs
How are the cable caps fitted to the cable bolt?
The cable capes are internally tapered and are a friction fit on the cable bolt tail.

Are any tools required to install the cable caps?
No tools are required, the caps are pushed on by hand.
Will they stay on during firings?
Yes, the cable caps have been installed up to 5m from the face of a development firing and have all remained in place
 contact us
Request a call back to discus any of our products or services